The Composting Challenge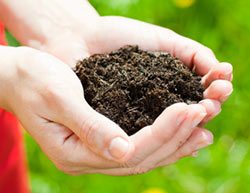 Composting is a productive and effective approach to waste reduction. Facilities seeking to take advantage of the benefits of composting must first overcome a number of challenges involved in the process.
First, waste must be sorted to separate organic and inorganic waste. This effort requires significant behavioral changes in staff and management. It also requires excellent communication among staff and a well-designed plan that can be executed with precision. Another challenge is finding a commercial facility that will accept compostable material. The numbers of these facilities are increasing as composting gains support. www.findacomposter.com is a good resource.
Composting material, if not being processed on site as in the case of some agricultural colleges and other rural facilities, must be hauled. If it has to be stored until the next hauling date, the material can cause problems by harboring unhealthy bacteria, attracting vermin and creating unsanitary runoff. Some facilities refrigerate the material, but most don't have the equipment or amount of space necessary for this approach.
Pulping or dehydrating compostable materials, or doing both, can solve many composting challenges. These processes reduce the material to an odor-free, dry compostable material. It is easier to store and less costly to haul. Somat has the Pulpers and Waste Dehydrators that can help with your composting program. Pulpers take food service waste and mix it with water to create a pulpable slurry that is approximately 95% liquid and 5% solids. The slurry can then be transported to a dehydrator, which removes most of the water and discharges the semi-dry pulp into a container for disposal or composting. The extracted water can be re-used in the pulping process. A Somat ecoSHRED Compostable Waste Shredder is another excellent way to make composting effective. It grinds and shreds waste, drains it of excess water and compacts it to create an ideal mixture for composting.
The cost savings realized can in many cases offset the cost of equipment—to learn more visit Somat's ROI Calculator.